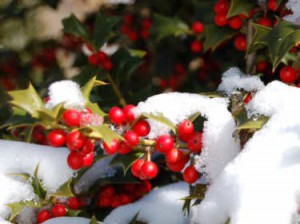 "Like holly berries and glacier cherries, ruby rings will make you merry." – Anon.
Choose passionate ruby rings to adorn your fingers this winter. The passionate, fiery glow of deep red ruby rings will bring colour to your hands and symbolise your happiness, wisdom and courage. Ruby rings are perfect gifts to celebrate 15th and 40th wedding anniversaries and ruby is the nominated birthstone for the star sign Cancer and the month of July.
At Rings.org.uk, we have a gorgeous selection of ruby rings perfect for Christmas gifts to family and friends. Ruby rings are also one of the most popular choices for engagement rings. Red is a timeless, classic colour representing romance, passion and love. Propose this Christmas with ruby rings and use our top 5 tips for proposing to help choose the perfect moment.
Ruby Engagement Rings
Ruby engagement rings transcend time with their passionate beauty and lasting appeal. Ruby is one of the most loved gemstones in the world and is a precious gemstone that can be worn for a lifetime and passed on to generations to come.
Ruby Eternity Rings
Whether a full eternity ring or a half eternity ring, rubies mixed with diamonds make the perfect token exchanged between friends and lovers to symbolise commitment to the friendship, trust and loyalty. Ruby eternity rings are available in standard sizes from Rings.org.uk.
Ruby Cluster Rings
Ruby cluster rings are luxurious rings suitable for every day and special occasions. Choose a cluster ring to make a powerful statement as these bold rings are glamorous and elegant. Cluster rings make great dress rings and engagement rings and can be worn on any finger.
White Gold Diamond and Ruby Rings
Set in stunning white gold, rubies and diamonds work well together with the diamonds accentuating the fiery glow of the dazzling red rubies. White gold rings are a great alternative to silver, platinum and titanium. This modern metal combined with red ruby gemstones is truly the perfect gift.
Gold Diamond and Ruby Rings
The traditional yellow gold ruby ring will be the perfect match for your yellow gold wedding ring. Add the sparkle of diamonds and your gold diamond and ruby ring will catch the eye and draw admiring glances. Gold is the colour of wealth, luxury and passionate ruby is the perfect partner to bring out your inner confidence and Christmas glow.
At Rings.org.uk, we have over 10,000 rings to choose from and many rings have free UK delivery and 5 year guarantees. Ruby rings are available in standard sizes and can be delivered in time for Christmas.