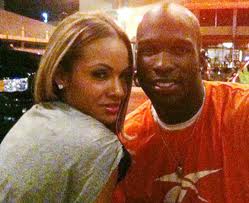 Everyone loves Twitter. So why not tell everyone you got engaged using the mega popular social networking site. Don't tell them, tweet them. That's exactly what celebrity Evelyn Lozada did when Chad Ochocinco gave her a gorgeous engagement ring four months into their relationship.
Lozada posted a photo of her ring on her Twitter page, telling followers "I'm no rabbit but 10 carats looks good on me!" The couple haven't yet planned a wedding date but intend to stay engaged for some time before the big day.
At Rings.org.uk, we say 10 carats looks good on everyone. Check out the fantastic collection of over 10,000 rings to suit every budget and every special occasion at Rings.org.uk.