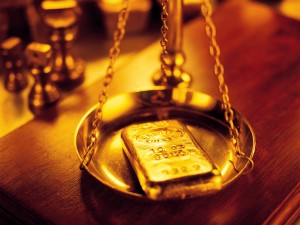 Gold rings are worn by men and women throughout the world. Gold rings can be the rings band for stunning engagement rings adorned with glittering diamonds, sapphires, rubies and other precious gemstones. Gold rings can also be bands of a complete circle for wedding rings, anniversary rings and eternity rings. Gold rings can be plain, decorated or engraved with loving messages, wedding dates, names and initials.
In the UK the purity of gold is listed in carats where pure gold (99.9%) is 24 carat or 24ct and 18ct contains 75% gold, 12ct has 50% gold. 9ct gold and 18ct gold are the most popular and these carats are used in many of the rings available at Rings.org.uk.
When choosing your gold rings, be sure to check the gold content. Yellow gold is traditional and a strong symbol of wealth and prosperity. Yellow gold rings are powerful statements of status, individuality and confidence. Yellow gold is also the colour of the star sign Leo and the month of August.
Gold rings can also be made with white gold and rose gold. The cool shades of white gold echo of silver rings with a fine essence of pale moonlight. Rose gold is a lovely autumn colour softer than yellow gold and available in 9ct and 18ct gold rings and suitable for men and ladies rings alike.
18ct gold rings contain 750ppt (parts per thousand) gold or the equivalent is 18 parts gold and 6 parts of another metal. Bearing in mind that 24ct is as near as 100% pure gold, then 18ct gold works out at 75% gold and 25% other metals.
With this equation 18ct gold rings contain twice the amount of gold compared with 9ct gold rings. 18ct gold rings are roughly 40% heavier.
18ct gold rings have a greater resistance to tarnish than 9ct gold rings. This is a result of the greater quantity of gold in 18ct gold rings where the other metals quota reacts and oxidises more quickly.
On the plus side, 9ct gold rings are harder than 18ct gold rings and more resilient to daily life. This depends very much on the wearer as many 24ct gold rings have lasted a lifetime and beyond.
Gold rings are a traditional choice for engagement rings and wedding rings. You'll find thousands of stunning gold rings available in all the right sizes at Rings.org.uk. Choose Rings.org.uk when searching for rings for every occasion.