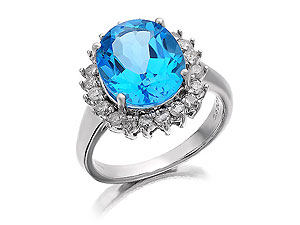 Topaz is the chosen gemstone for Scorpio's and those born in November. Topaz is also the gemstone for celebrating your 4th, 19th and 23rd wedding anniversary.
As part of a year long Gregorian Birthstone Poem, November's verse quotes yellow topaz as glimmer of hope in a bleak winter.
Who first comes to this world below
In dreary November's fog and snow,
Should prize the topaz amber hue,
Emblem of friends and lovers true.
(Published in 1870 by Tiffany & Co, author unknown)
Although topaz is found in yellow and brown colourings, the popular topaz gemstones are mostly shades of blue. Wearing a topaz ring represents faithfulness, leadership, friendship and true love.